TRDATA users can now enjoy Intellinews newsfeed directly from out platform.

bne IntelliNews is one of the leading business news publishers on emerging markets with coverage of Eastern Europe, Central Asia, Africa and the Middle East.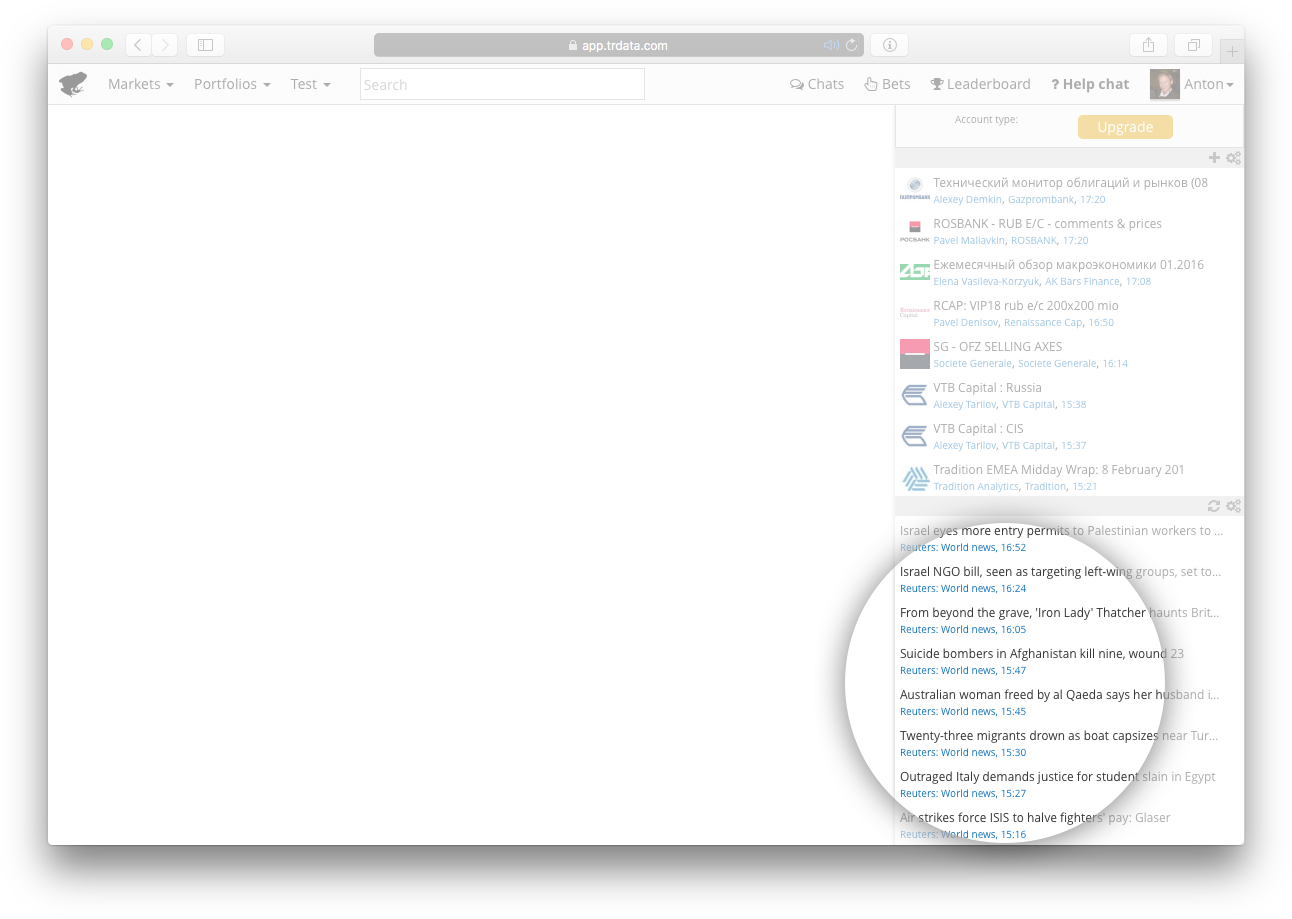 Alongside with this our newsfeed feature has the following international providers:
NYT
CNNMoney.com
Telegraph
The Guardian
WSJ.com
All Federal Reserve
DailyFX
Futures Magazine
OilPrice.com
Implode-Explode Heavy Industries news
RTT
New Economic Indicators and Releases
The Economist
Reuters
And 50+ local news providers.
Receive your daily piece of news and analytics on Emerging markets in TRDATA!