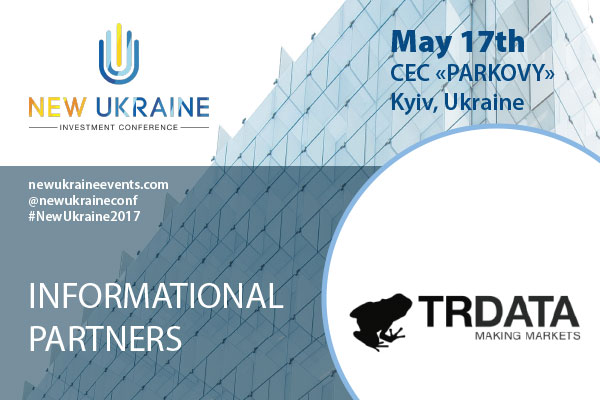 Empire State Capital Partners is hosting the fifth International Investment Conference New Ukraine​. It will take place on May 17 at the Parkovy center in Kyiv.
The conference brings together investors, government officials, business leaders, CEOs of big companies and representatives of SMEs. It features nine panels with a special focus on venture investment in new technologies as a key vector of the future technological breakthrough of Ukraine's economy.
"The attendees will see an intense program," says Alex Bart, the founder and managing partner at Empire State Capital Partners. "It includes panels on macroeconomics, agriculture, energy, infrastructure, real estate and defense. Also, we will have a battle of startups. We believe that Ukraine has every chance to become a new startup nation," he adds. See full conference agenda here.
Headline partners of the conference are UkrLandFarming and Thomson Reuters. Energy partner is RECOM. The partners include Mobile Beach Conference, Astarta organic business center. Official carrier – Turkish Airlines.
Media partners are KyivPost, American Chamber of Commerce in Ukraine, TUID, TRDATA, Ukrainian Venture & Private Equity Association UVCA, Financial Services Volunteer Corps (FSVC) and Uangel. The technical partner is High Castle investment platform.
The conference speakers include Steven Fisher, Citibank Country Officer for Ukraine, Dmytro Shymkiv, Deputy Chief of Staff, Andy Hunder, President of the American Chamber of Commerce, Denys Hurak, Deputy Director General at UkrOboronProm, Pavlo Sheremeta, ex-Minister of Economy and co-founder at the strategy lab proryv.in.ua, Yevhen Sysoyev, Managing Director at Aventures Capital, Rafael Yucha, co-founder of Platform co-working space, and KyivPost CEO Luc Chenier.
The full list of speakers is here.